PhDr. Tomáš Hříbek, Ph.D.
HEAD OF DEPARTMENT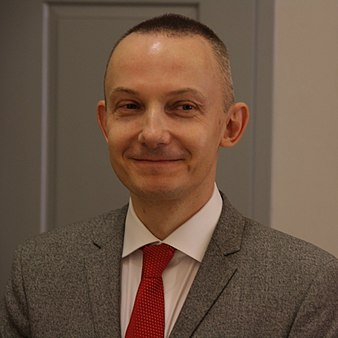 Tomáš Hříbek studied at Charles University in Prague, at Bowling Green State University in Ohio (MA) and University of Minnesota, Minneapolis (PhD).
He specializes in philosophy of mind and consciousness, select topics in normative ethics and applied ethics (especially bioethics and ethics of emerging technologies), and select topics in philosophy of art and aesthetics. He also published several studies on the philosophical relevance of Darwinism.
He is based at the Institute of Philosophy of Czech Academy of Sciences, but he also regularly teaches at Charles University (UPCES-CERGE), Anglo-American University, and the Academy of Fine Arts in Prague.
His publications include a monograph on the topic of intentionality (Metafyzika antiindividualismu, Filosofia 2008), another monograph on phenomenal consciousness (Jaké to je, nebo o čem to je? Místo vědomí v materiálním světě, Filosofia 2017), a book on the ethics of euthanasia and physician-assisted suicide (Obrana asitované smrti: Filozofické argumenty na podporu eutanazie a sebeusmrcení za pomoci lékaře, Academia 2021), and a number of book chapters and studies in international as well as Czech collections and scholarly journals.
Geoffrey Dierckxsens, Ph.D.
DEPUTY HEAD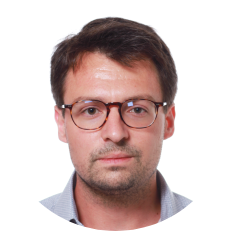 Geoffrey Dierckxsens is head of the Interdisciplinary Research Lab for Bioethics (IRLaB) at the Department of Contemporary Continental Philosophy in Institute of Philosophy of the Czech Academy of Sciences (CAS) in Prague. He obtained his Ph.D. at the University of Antwerp (Belgium) and worked as an associated researcher at the École des Hautes Études en Sciences Sociales (EHESS) in Paris and as a postdoc at the IP CAS Prague.
Geoffrey Dierckxsens specializes in French phenomenology and hermeneutics, in particular and in their relations to contemporary analytical philosophy (moral theory and philosophy of mind), as well as bioethics.
His publications include "Imagination, Narrativity and Embodied Cognition: Exploring the Possibilities of Paul Ricoeur's Hermeneutical Phenomenology of Enactivism" (Unisinos, 2018), The Animal Inside. Essays at the Intersection of Philosophical Anthropology and Animal Studies (Rowman and Littlefield, 2017), "Responsibility and the Physical Body: Paul Ricoeur on Analytical Philosophy of Language, Cognitive Science, and the Task of Phenomenological Hermeneutics" (Philosophy Today, 2017), and Paul Ricœur's Moral Anthropology: Singularity, Responsibility and Justice (Lexington Books, 2017). Dierckxsens is also guest editor of a special issue of Topoi on relations between bioethics and enactivism.
Mgr. Juraj Hvorecký, Ph.D.
DEPUTY HEAD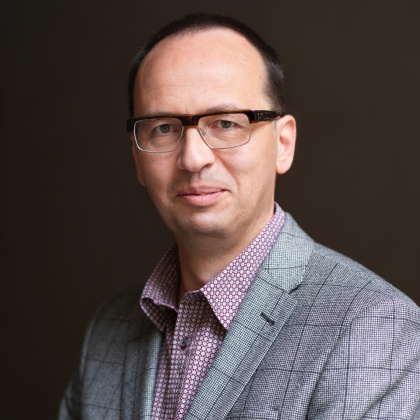 Juraj Hvorecký studied philosophy at Comenius University in Bratislava, Slovakia and at Slippery Rock University, Pennsylvania.
He specializes in philosophy of mind, philosophy of cognitive sciences, and applied ethics (in particular the ethics of emerging technologies and institutional ethics). He is also actively interested in the popularization of social sciences and the humanities.
He published a textbook of business ethics (in Slovak), as well as a number of scholarly studies on a variety topics in philosophy of cognitive sciences philosophy of emotions.
Mgr. Petr Urban, Ph.D.
DEPUTY HEAD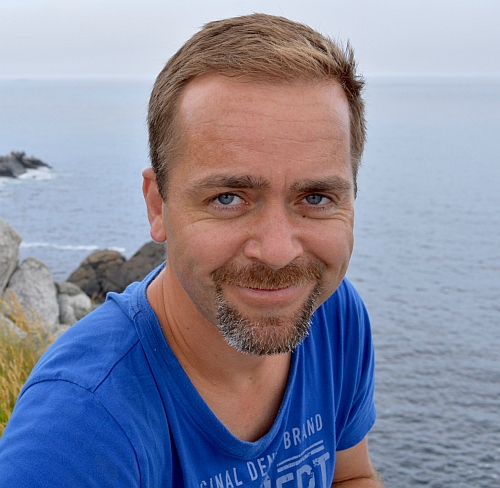 Petr Urban is a Senior Researcher and Deputy Head of the Department. He holds a PhD in philosophy from Charles University in Prague. He was a principal investigator and coordinator of several national and international research projects in the area of continental philosophy, political theory of care and administrative ethics, including a recently completed project "Measures for Developing an Ethical Culture in Czech Civil Service".
He is author of three books in Czech and co-editor of three international edited volumes, including Care Ethics, Democratic Citizenship and the State (Palgrave Macmillan, 2020), Play and Democracy: Philosophical Perspectives (Routledge, 2022), and Unchaining Solidarity: On Mutual Aid and Anarchism with Catherine Malabou (Rowman & Littlefield, 2022).
He held Paul Celan Fellowship at the Institute for Human Sciences in Vienna (2013), Fulbright-Masaryk Scholarship at the Graduate Center CUNY (2013/14), National Scholarship of the Slovak Republic at the Slovak Academy of Sciences (2017), and Visiting Fellowship at Edmond J. Safra Center for Ethics at Harvard (2022).
JUDr. Barbora Steinlauf, M.A.
POSTDOCTORAL FELLOW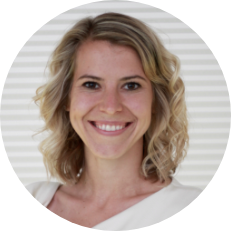 Barbora Steinlauf has graduated from the Law Faculty of the Charles University in Prague. She is currently finishing her Ph.D in Theoretical Legal Sciences.
In her legal research, she focuses on civil law aspects of the provision of palliative care. She is also a graduate of the Medical Ethics and Law master's program at Kings College London, where her main focus was to study the legal and ethical aspects of commercial surrogacy. Barbora Vráblová studied at Sherwin B. Nuland Institute in Bioethics at Yale University.
She currently works as an associate in a law firm that specializes in medical law, and teaches medical law at various institutions, including the Law Faculty and the Third Faculty of Medicine of Charles University in Prague. She is an active member of The Czech Society for Palliative Medicine of The Czech Medical Association of J. E. Purkyně.
Daniel Rosenhaft Swain, M.A., Ph.D.
ASSOCIATE SCHOLAR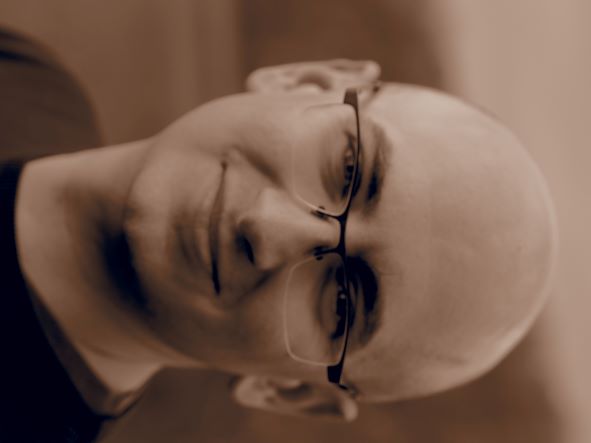 Dan Swain completed his PhD at the University of Essex in 2014, and in 2015 he joined the Department of Humanities at the Czech University of Life Sciences as an Assistant Professor, where he teaches philosophy and political science. In 2019 he joined the Institute of Philosophy as part of a three-year project funded by the Czech Science Agency entitled 'Towards a New Ontology of Social Cohesion'. As part of this project he co-edited Unchaining Solidarities: On Mutual Aid and Anarchism with Catherine Malabou (2021) with Petr Urban, Catherine Malabou and Petr Kouba, and is currently working with Petr Urban on a critique of the concept of social cohesion and its use in contemporary policy discourse.
He has written widely on Marx and Marxism, including two books, None So Fit to Break the Chains: Marx's Ethics of Self-Emancipation (2019) and Alienation: An Introduction to Marx's Theory (2012), and a chapter in The Oxford Handbook of Karl Marx. His more recent work focuses on the concept of prefigurative politics and how it is used in the theory and practice of social movements. His work has been published in journals including Political Studies, Contradictions and Krisis.
Kartik Upadhyaya
POSTDOCTORAL FELLOW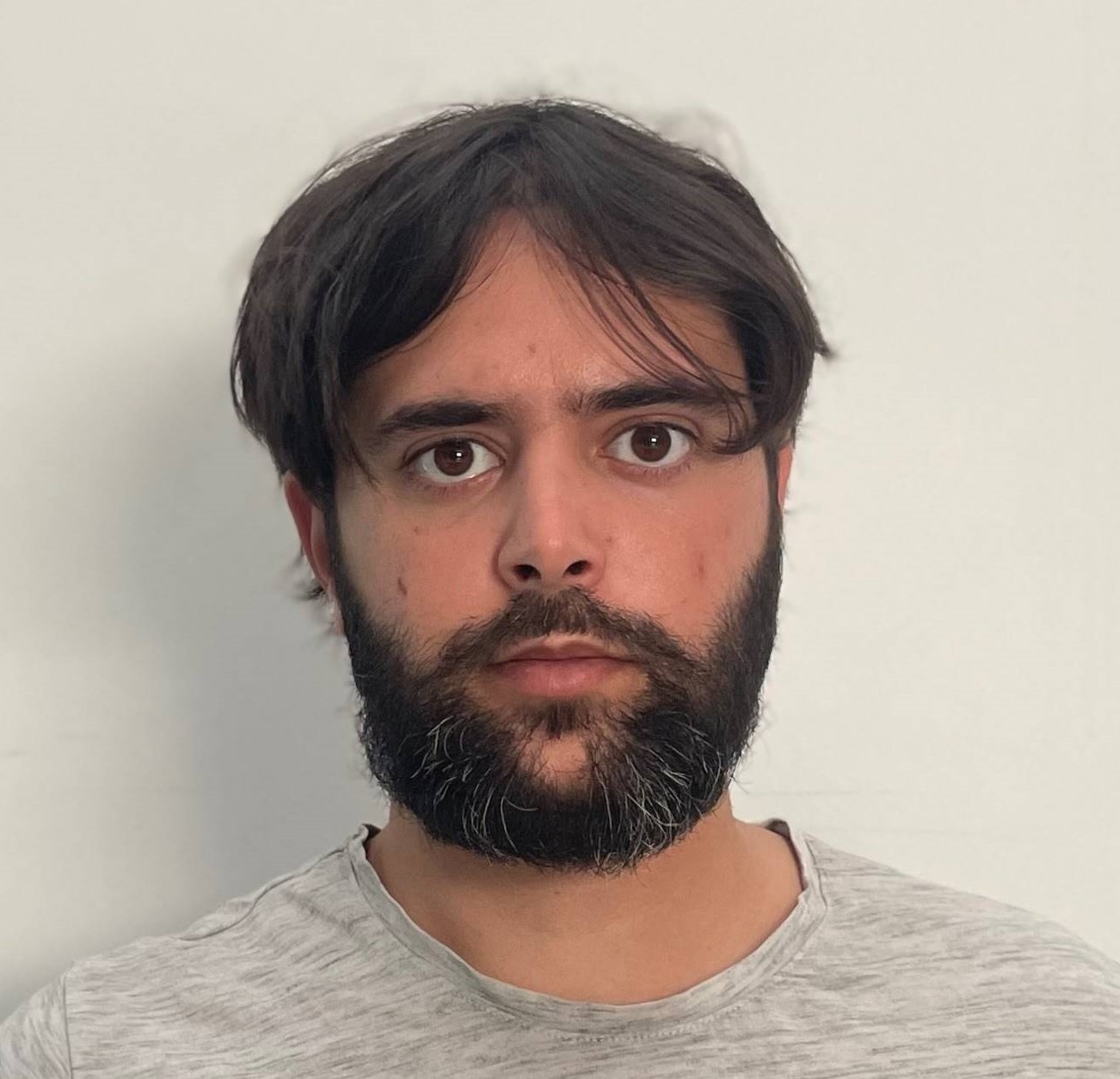 Dr Kartik Upadhyaya works in the Interdisciplinary Research Lab for Bioethics. Before joining DAPE, he was a Research Fellow on Technology and Manipulation at the Yeoh Tiong Lay Centre for Politics, Philosophy & Law, King's College London, led by Professor Massimo Renzo and supported by REPHRAIN. He completed his PhD in Philosophy at the University of Warwick, supervised by Professors Victor Tadros and Kim Brownlee, and examined by Professors David Owens and Patrick Tomlin. Prior to doctoral research, Kartik read the MsC in Political Theory at the London School of Economics, and Philosophy, Politics & Economics at the University of Warwick.
Kartik is a normative philosopher whose research at the Institute of Philosophy explores political hypocrisy in the context of the COVID-19 pandemic, and problems of proportionality in social media criticism. Kartik's thesis investigates the morality of hypocritical blame, the problem of standing to blame, and the relationship between these two issues.
Jose Luis Guerrero Quiñones
POSTDOCTORAL FELLOW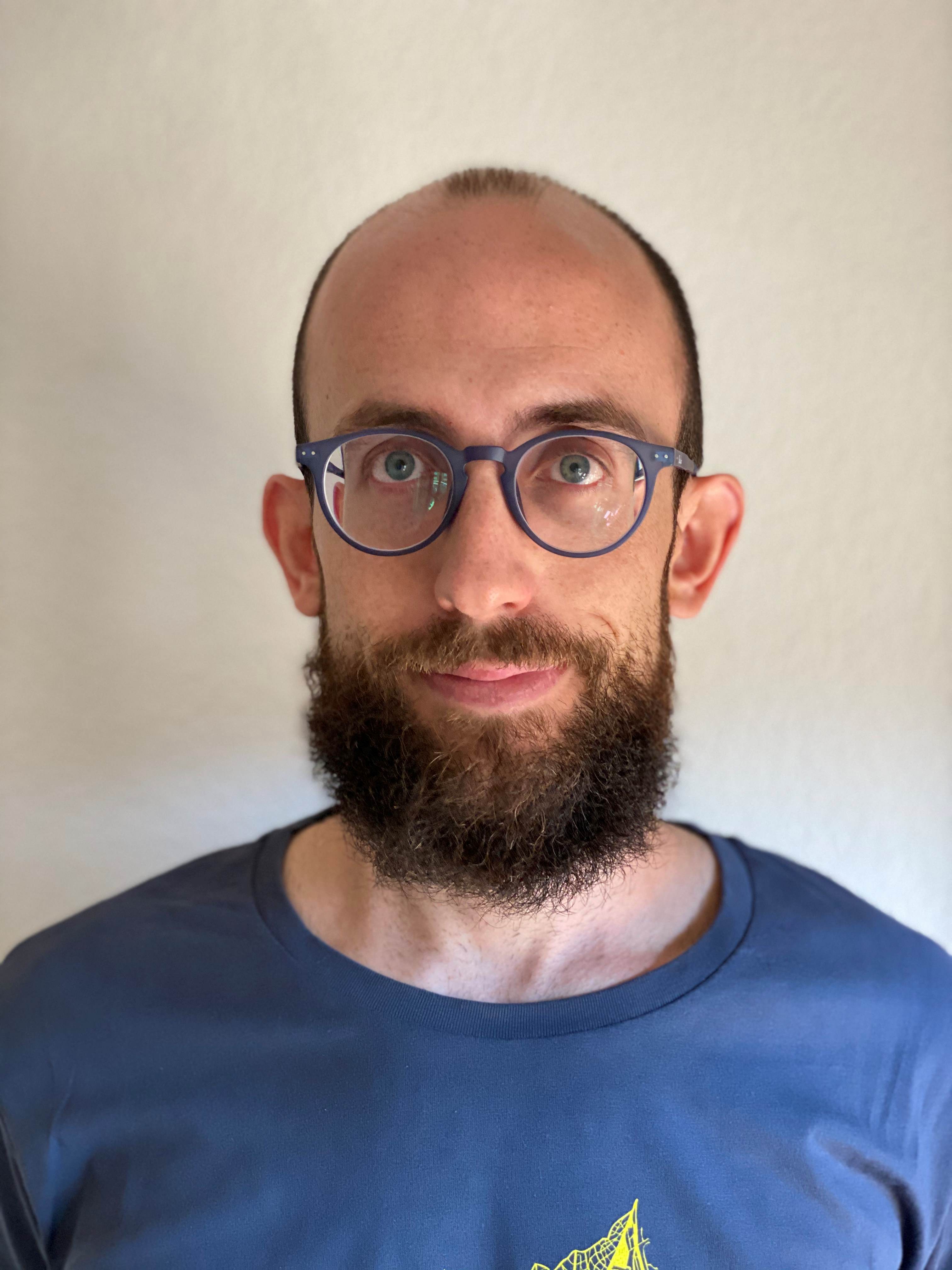 Jose Luis Guerrero is a bioethicist researching the different moral issues arising from the implementation of Artificial Intelligence in healthcare settings. Prior to that, he completed his PhD at Oxford Brookes University on the topic of euthanasia and the duty to die. Among his philosophical interests there are bioethics, ethics of technology and Artificial Intelligence, biopolitics, thanatopolitics, and environmental ethics.
Ing. Lenka Čermáková
DEPARTMENT ASSISTANT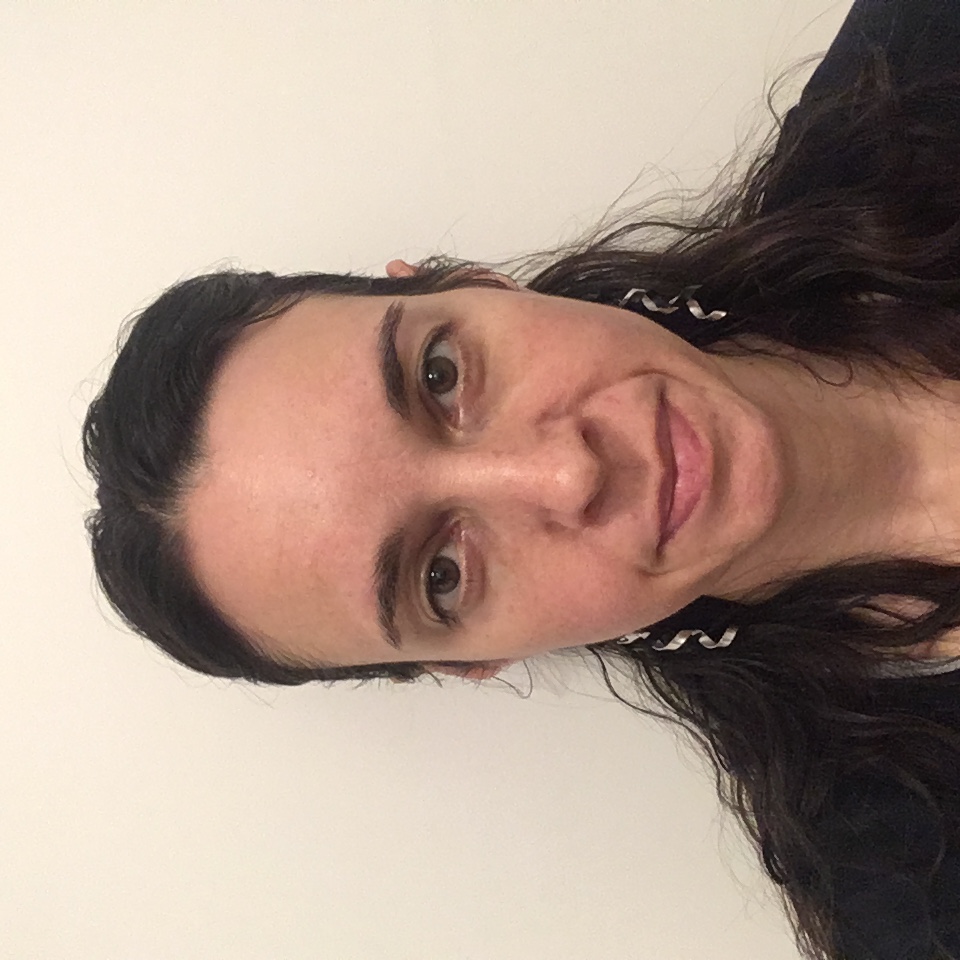 Lenka Čermáková studied at the Czech University of Life Sciences in Prague. After graduation in 2003 she worked for Opavia Ltd. as a marketing assistant. In 2006, she moved to the U.K. and worked at the University of Bristol as a student administrator. Since January 2022 she has joined the Institute of Philosophy of Czech Academy of Sciences in the capacity of a Department Assistant of the newly established Department of Applied Philosophy and Ethics.
PAST TEAM MEMBERS
Teresa Baron, Ph.D.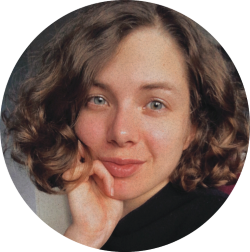 Teresa Baron is a bioethicist whose current research is in the philosophy of parenthood, and sexual and reproductive ethics. She completed her PhD at the University of Southampton, following a BA and MSt at the Universities of Cambridge and Oxford respectively.
Lasse Tenzin Bergmann, Ph.D.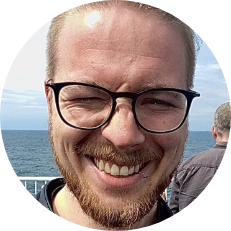 Lasse Bergmann is a philosopher of mind and cognitive scientist with a strong focus on embodied/enacted cognition and moral cognition. He was mainly educated at the Institute of Cognitive Science in Osnabrück, being awarded his B.Sc., M.Sc., and PhD in 2015,17,20 respectively.
His work is focused on the experience of normativity in the context of an agent's cultural, social, and interpersonal situatedness. Further research interests include bioethics, experimental ethics, moral/developmental psychology, and ethics of artificial intelligence.
Areti Theofilopoulou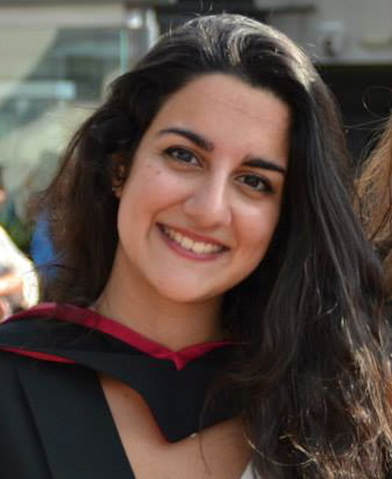 Areti Theofilopoulou joined the Interdisciplinary Research Lab for Bioethics (IRLaB) upon completing a postdoctoral fellowship at the Society of Fellows in the Humanities at the University of Hong Kong. Prior to that, Areti completed a DPhil in Philosophy at the University of Oxford, where she was affiliated with the Oxford Uehiro Centre for Practical Ethics and St Cross College. Her doctoral research, entitled 'The Question of Exclusion in Rawlsian Contractualism', was funded by the Society for Applied Philosophy and the Sir Richard Stapley Educational Trust. It was supervised by Tom Sinclair and Dominic Wilkinson and examined by Andrew Williams and Jonathan Wolff. While Areti was at Oxford, she was a Research Assistant on the Wellcome Trust-funded project 'Neurointerventions in Crime Prevention: An Ethical Analysis', led by Tom Douglas, and held teaching positions at undergraduate and postgraduate level. Areti also holds an MSc in Political Theory from the London School of Economics and Political Science (LSE) and a BA (Hons) in Philosophy, Politics and Economics from the University of Warwick.
Areti works on moral and political philosophy and explores, more specifically, conceptual, moral, political, and legal questions about abuse. In the past, her work has focused on harmful parental behaviours (which include, but are not limited to, abusive and neglectful behaviours) towards children. Her work has been published in journals such as the Journal of Applied Philosophy, Law and Philosophy, and the Critical Review of International Social and Political Philosophy. Areti's work at the Institute of Philosophy of the Czech Academy of Sciences will expand that focus onto abusive relationships between adults. Her work will culminate in a book manuscript on the injustice of abuse. This book will show the relevance of empirical psychology and neuroscience beyond the rational paradigm for normative questions about abusive relationships.